ContinuSys Integrated Apps
Here are the 14 ContinuSys apps that form our Free Business Management Software.
C-PEOPLE
C-PEOPLE is an HR management software that helps companies of all sizes manage internal and external human resources. It empowers you to better engage and manage your people and time with an all-in-one platform.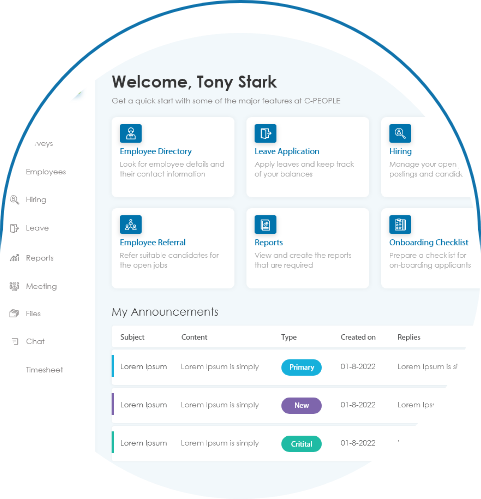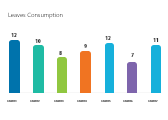 Onboarding
Give your new hires everything they need to hit the ground running and deliver a seamless onboarding experience.
HR Management System
Engage and manage your employees at every stage of their lifecycle with important information at your fingertips.
Applicant Tracking System
Simplify the hiring process and save valuable time by choosing the right candidates, managing your talent pool, and hiring top talent.
Leave Management
Manage all employee time-offs centrally to know who is available and when, so you can plan better and avoid unexpected surprises.
Company Management
Manage different teams, shifts, departments, and even branches worldwide from one platform to ensure everybody is on the same page.
Mobility
Our mobile and web app can be accessed from any location, with any device. All you (and your employees) need is an internet connection – be it on a mobile, laptop, or desktop.
Flexibility
C-PEOPLE is highly flexible, allowing you to integrate the software with your existing business and HR processes so that there's no disruption.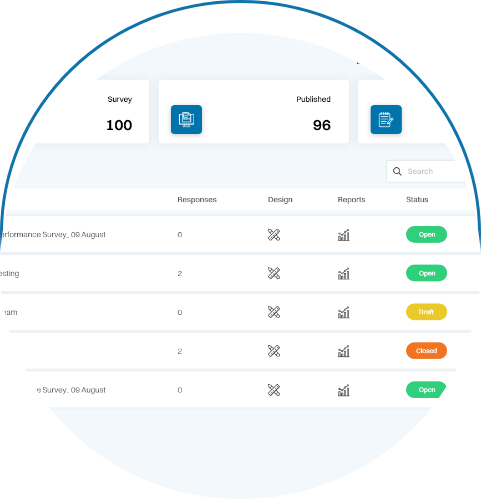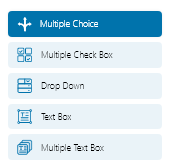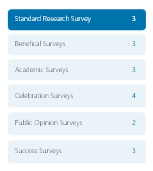 C-ASK
C-ASK is a cloud-based surveys and forms tool that allows you to build beautiful, conversational surveys that will get you a higher completion rate. You can also share surveys via multiple channels and get insights from detailed reports. It empowers you to build and design surveys and forms with effortlessness, helping you to upturn your signups and gather more consumer data and feedback.
Share Surveys
Seamlessly share surveys and forms with built-in emails, website widget, URL, and more. You can also track who answered and see the trends over a period.
Integrate with Apps
You can integrate C-ASK with any app or tool you use and open up a range of possibilities.
Customisation
Customise the forms and surveys you create with your own photo or logo. You can also select the right colours to create your own exclusive form, or select from a set of curated themes.
Easy to Use
Create surveys, quizzes, and forms with our user-friendly drag-and-drop builder. Once you collect responses, you can analyse your data with advanced reporting tools.
Form & Survey Templates
Choose from a variety of convenient templates to get you started, or you can build forms and surveys entirely from scratch. All forms are also fully optimized.
C-BCM
C-BCM is a business continuity and risk management platform that helps you accomplish a profitable prevention and disaster recovery solution that balances the value of possible losses to the company and its assets against the expense of assuring continuity of crucial business processes.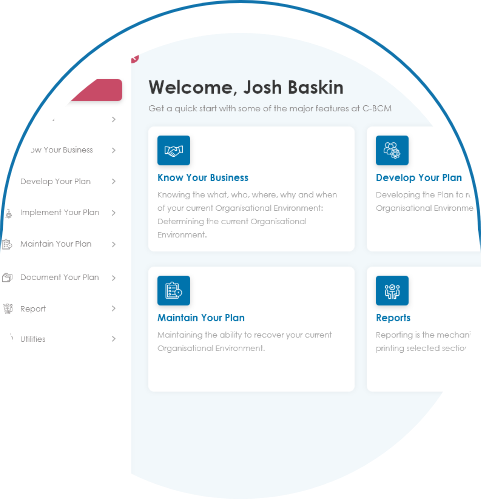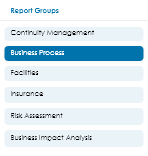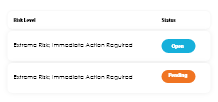 Integration
C-BCM is a comprehensive management tool that can be seamlessly integrated directly into your company's culture to provide an arrangement.
Notifications
Notify multiple groups and individuals via several media in a single send, ultimately alerting respondents and individuals almost immediately when a response to a crisis is needed.
Reporting
Interactive Gantt chart allows users to see the schedules that are affecting the implementation or management of business continuity, before, during, and after disaster strikes.
Visibility
Provide prompt visibility of critical business . A single source of truth ensures that relevant information is transparent, auditable, and actionable from anywhere in your business.
Compliance Auditing
Identify discrete essential data that has not been allocated to perform or partake in any task in the business continuity plan.
Risk Prevention
Swiftly collect and report enterprise-wide business continuity information with a comprehensive risk management solution. Reduce lag times in risk identification.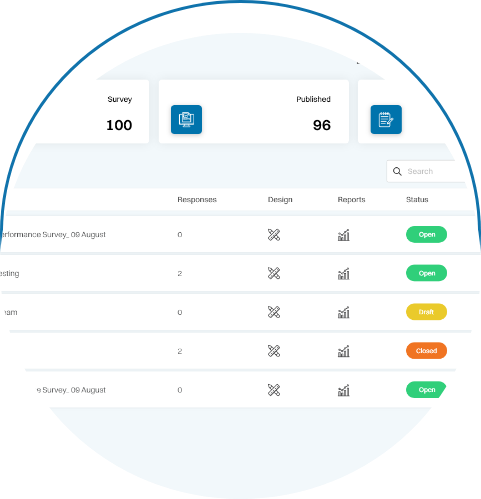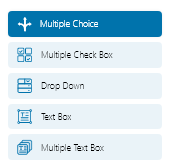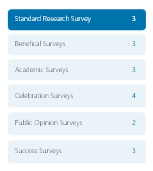 C-EFSS
C-EFSS is an enterprise file sharing, sync, backup, and remote access tool that gives you full data ownership, control, and governance. You can self-host it on- premises or on the cloud. Remote offices can get quick access to files while decreasing network latency. You can effortlessly find documents in your existing file shares by searching through content.
Advanced Security
C-EFSS offers full encryption of files at rest and during transit. It also offers automatic antivirus scanning when uploading files. You can also integrate C-EFSS with any enterprise antivirus.
Flexible Storage
C-EFSS supports local storage (such as Disk, Network Shares, CIFS/NFS) and cloud-based storage. You can also connect it to multiple storage endpoints.
Customisation
You can easily customise the platform to add your own logo and branding. It offers support for multiple languages including English, German, Dutch, French, Spanish and More.
Collaboration
C-EFSS allows users to lock or checkout files to prevent contradictory changes. You can design custom workflows to automate business processes.
Remote Access
You can access, share, and sync files and documents from any location, using any device. It also syncs content across workstations and smartphones.
Automatic Metadata Extraction
Automatically extract embedded metadata within Microsoft Office files and image files, using it to search, categories, and manage data.
C-AUDIT
C-AUDIT is an asset auditing platform that offers comprehensive data capture and asset tracking, transforming the speed, accuracy, and efficiency of the asset audit. It automates audit events and utilises a process audit management approach, allowing you to conduct inspections, flag issues, and resolve problems as a team.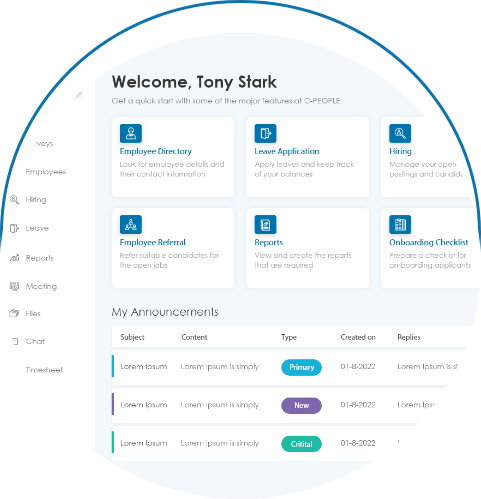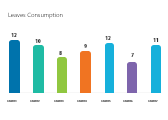 User-friendly Checklist
Collect reliable data, standardise operations, send reports, detect failed areas, and get issues solved with our user-friendly checklist solution.
Checklist Templates
Digitise your current checklists, create your own using our user-friendly drag-and-drop editor, or choose from thousands of pre-built templates in the C-AUDIT library.
Audit Assets on the Go
Your team can easily conduct inspections and audits on the move. Whether you're offline or online, C-AUDIT records your inspection results while you are in the field.
Real-Time Reporting
Instantly create a report after an inspection is over. Share it with your team, supervisors, clients, or customers with a single click.
Corrective Actions
Create a corrective action immediately if your team detects a problem. Set the deadline then assign them to the concerned person, even if they don't have a C-AUDIT account.
Robust Analytics
C-AUDIT takes the pain out of conducting audits via automatic syncing between mobile devices and desktop platforms. It provides real-time analytics dashboards.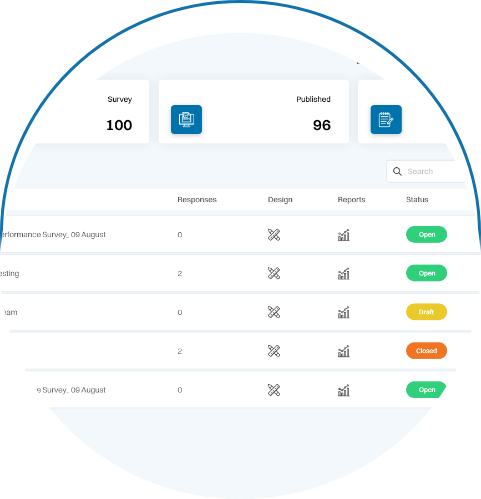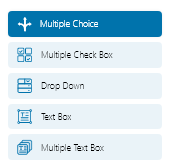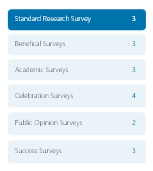 C-LOYAL
C-LOYAL is an all-in-one platform that helps you track and manage customer loyalty rewards. It also helps you with customer tracing, especially during pandemic situations. It's a front-line and robust system for refining customer interactions, allowing you to create and manage personalised loyalty programs to establish stronger relations with your customers.
Ease of Use
C-LOYAL is a broad, technologically advanced system that enables you to create and execute successful loyalty programs with effortlessness.
AI & ML
Supporting both B2C and B2B users, C-LOYAL leverages the latest Artificial Intelligence (AI) and Machine Learning (ML) mechanisms to help you recognize discrete patterns in your customers.
Intuitive Rewards Management
C-LOYAL empowers you to come up with several kinds of rewards that you can give to your most involved clients.
Convenience
You can communicate with your customers through multiple channels efficiently at all times and conduct several loyalty programs all together using a single, robust tool.
Customer Insight
C-LOYAL provides full consumer data and analyses sales statistics to ensure you are always well-informed about the performance of your loyalty programs.
Customization
You get the flexibility to choose the rules for marketing activities and customer loyalty programs. C-LOYAL helps you set your business priorities.
Omnichannel Consumer Interaction
C-LOYAL enables you to stay in touch with your consumers at every level of their loyalty program participation.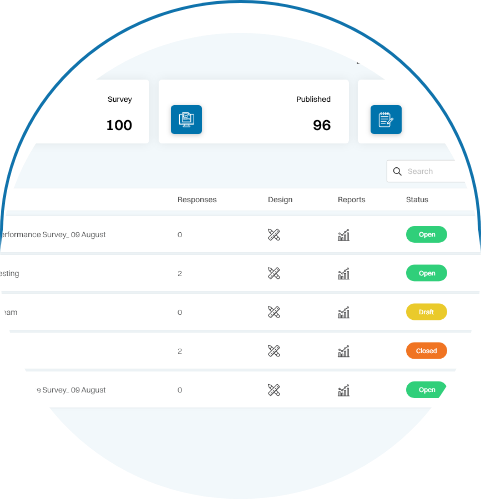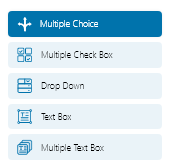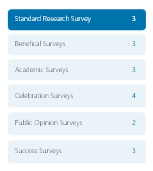 C-WORK
C-WORK is a collaboration tool that helps teams organise their work, from everyday tasks to strategic initiatives. Bring all your tasks in one place and keep teams together. End-to-end encryption ensures your data remains safe at all times. C- WORK provides the benefits of real-time chat while also offering asynchronous communication. It is inspired by email's highly effective threading model. This means every message in a channel has a topic, just like every message in an email has a subject line.
Accelerate Closing
Fast-track the financial close and maintain compliance with accounting standards.
Chat-Optimised Markdown
Convey your ideas with bulleted lists, bold, italics, and much more. You can also discuss math-related topics with LaTeX.
Drag-and-Drop File Uploads
C-WORK makes it hassle-free to share and discuss work with your team. All you have to do is drag a file into the compose box and C-WORK will upload and preview it for you.
Group Chat
C-WORK makes team collaboration fun with its group chat. You can enjoy expressing yourself with emojis. When you share a link –whether a web page, tweet, or any YouTube video
Never Miss a Message
C-WORK ensures that every communication reaches you without delay. No message goes unnoticed, enhancing your team's efficiency and coherence.
C-FINANCE
C-FINANCE is an all-in-one accounting software that helps you with managing Revenue, Costings, Budgeting, and Forecasting, along with consolidated reporting. It allows you to automate tasks such as invoicing and reporting, get a complete financial snapshot of your organisation, and make end-of-year tax returns stress-free.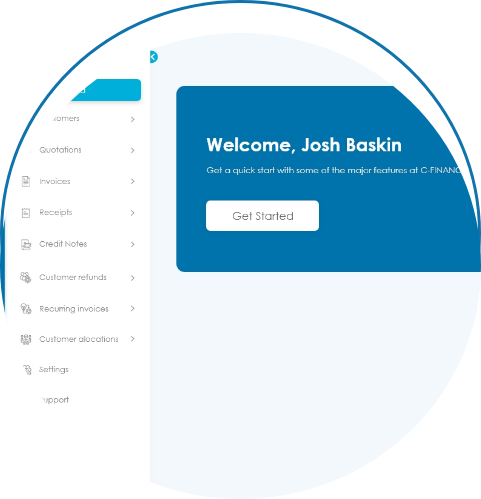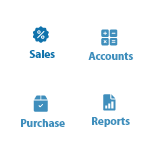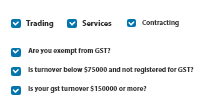 Accelerate Closing
Fast-track the financial close and maintain compliance with accounting standards.
Invoicing
Generate clear and professional invoices, manage recurrent billings, and effortlessly trace payments. It also allows workers to submit expenditures, and share invoices.
Report with Precision
Dive into basic details and understand the influence on your company.
Instantaneous Information
Enhance performance with instantaneous metrics and role-based dashboards. Now you can work with your bookkeeper, accountant, or workers, even if you are poles apart.
Bank Synchronization
Sync your bank statements with your bank automatically, or import files.
Manage Bills & Expenditures
Regulate supplier invoices and get a clearer estimate of your prospective bills.
No Missed Payments
In just a few clicks, you can send reminders to your debtors. You can also set up and automate follow-up to get compensated fast.
C-BACK
C-BACK is a robust backup solution offering an extensive range of options, from simple file backup on computers to application-based backup in servers. Its reporting provides comprehensive information on failures and successes, enabling issue detection and trouble shooting. It offers all-in-one cyber protection, consolidating data protection and cybersecurity to safeguard all data, applications, and systems.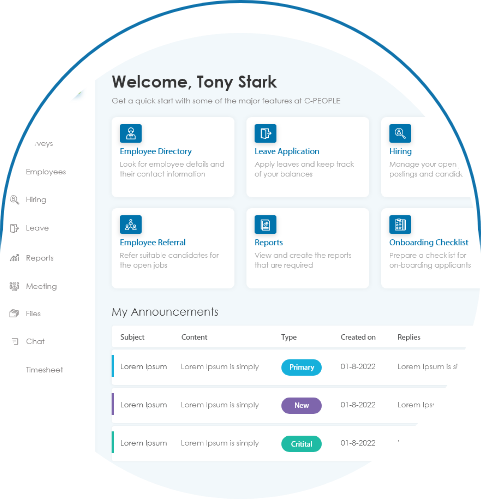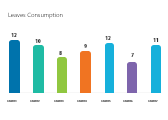 Automation & Productivity
With scheduled backup reports, coupled with cloud backup enhancements such as continuous data protection, C-BACK helps you save time while saving your clients from data loss.
Scalable Protection
You can applybackup policies and centrally administer the lifecycle of data across all your projects, subscriptions, cloud accounts and regions.
Complete Control
C-BACK takes users beyond backup and restore. It gives them a comprehensive set of tools to take full control of their enterprise data by mobilising applications and analyzing.
Eliminate Data Loss
C-BACK offers a safe and scalable solution to back up your data with assurance. It reduces data loss with point‑in‑time recovery and granularity with in‑place repairs.
Secure Backup
C-BACK delivers an exceptional approach by combining cloud backup with cyber protection features, such as anti-malware and antivirus, helping you keep clients' data secure.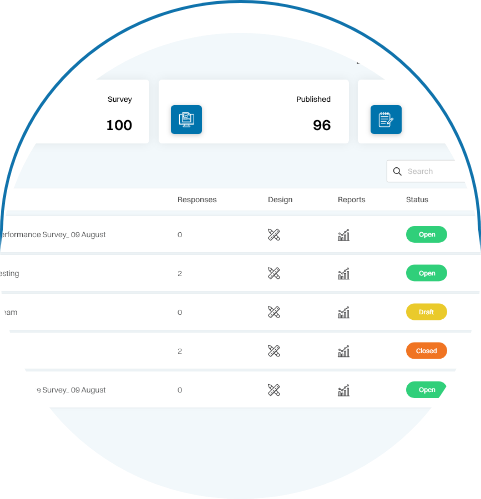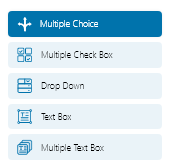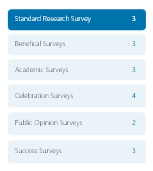 C-GRC
C-GRC offers an integrated collection of capabilities that empower your organisation to consistently accomplish goals, address ambiguity, and act with integrity. Its cohesive suite of user-friendly audit, risk, and compliance solutions simplifies controls management, SOX compliance, risk management, internal audit, and workflow management.
Strategy Alignment
Align IT strategy across the company and eliminate silos operating independently. You can accomplish goals while streamlining risk profile and protecting value, as well as minimise online threats, detect fraud, and catch errors.
Compliance
Ensure staff and company compliance to governmental regulations, such as SOX, export and customs laws, data privacy laws, hazardous materials requirements, and more.
Visibility
Gain complete visibility into all your audit, risk, and compliance programs with the industry's most intuitive platform. It also offers features such as automated evidence requests.
Remote Cooperation
Cooperate digitally with your employees and stakeholders to streamline document assortment, issue remediation, and reportage.
Enterprise Risk Management
Precisely identify, evaluate, and monitor business risks with exceptional agility. From identification and evaluation to monitoring and documentation, to action planning.
C-BPM
C-BPM is a robust business process management and diagramming tool that provides important capabilities for data, document, and task management. It is a user-friendly, powerful, and comprehensive process platform that allows you to swiftly and effortlessly standardise your workflows. You can seamlessly automate business processes on C-BPM to save time, save money, and boost the customer and employee experience.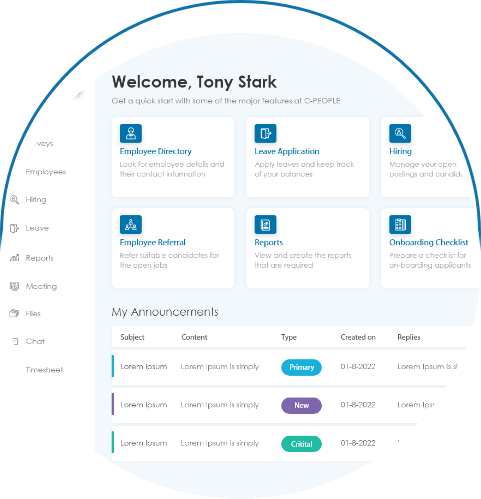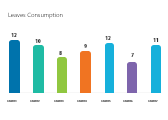 Better Automation
You can swiftly turn manual, paper-based, and monotonous work into digital forms, workflows, and more – with just a few clicks.
Powerful Features
We provide visual process mapping, workflow automation, digital forms, and robotic process automation software solutions for every key industry and business division.
Workflow Tracking & Reporting
Get full visibility and instantaneous control over the progress of any item.
Operations & Shared Services
Enhance reliability and service delivery across systems by standardising policies and processes.
Team Collaboration
Enjoy a single source of truth your team can depend on during automated workflow execution.
Process Quality & Transformation
Enable teams to incessantly enhance their processes and effortlessly embrace change.
Integration with Enterprise Apps
Construct a complete enterprise environment thanks to cutting-edge integration capabilities.
e-Signatures
Concentrate on providing exceptional consumer experiences and close deals faster with document automation and e-signatures.
Diagramming
C-BPM is your solution for visual communication and cross-platform collaboration. Generate professional flowcharts, process maps, org charts, UML models, and more.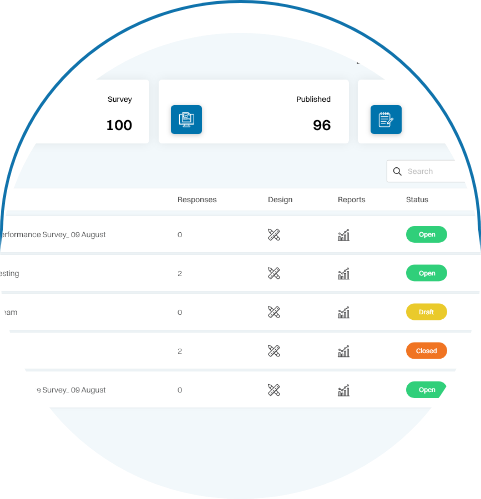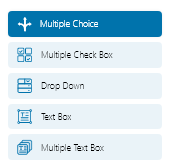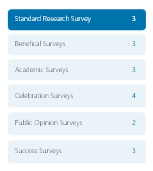 C-DASH
C-DASH is an intelligent dashboard that helps business leaders understand what is working and what isn't by providing a holistic view of business performance across all activities. You can track metrics, KPIs, and other important data points related to your business, department, or particular process. Via the use of data visualisations, C-DASH simplifies multifaceted data sets to provide users with at-a-glance understanding of existing performance.
Accelerate Closing
Fast-track the financial close and maintain compliance with accounting standards.
Data Consolidation
C-DASH offers connectors to common business data sources and tools for extracting and harmonising data from multiple channels.
Real-Time Analytics
Measure the impact of real-time work on teams and business goals, stimulating continuous improvement in digital operations towards greater success.
Visualisations
Get the information and insights in an easy-to-understand format that can be exported to any other tool you use.You can leverage flexible data visualisations to compare key metrics to industry benchmarks or teams to company averages.
Team Collaboration
It's equipped with collaboration tools that allow your teams to work together on achieving their goals and KPIs.
Performance Monitoring
Monitor the performance of teams and services and ensure they are heading in the right direction. Get insight into how your organization can improve its process and seek measurable business outcomes.
Risk Monitoring
Stay updated with the current status of quality, production, capacity utilization, and resource usage. C-DASH clearly highlights issues with just a few clicks. You can easily discover the root cause and drill down to see any error message.
Out of the Box Solution
As a fully-managed solution, it is ready to use out of the box–removing the time, cost, and frustration commonly associated with developing and maintaining comprehensive business reporting.
C-ASSET
C-ASSET is an enterprise asset management software that allows you to manage all your assets in one unified platform. You can design workflows, reports, and dashboards, schedule processes and evaluations, manage documents, georeference your assets in maps, or see them in 3D models. You can also interoperate with external tools via web services.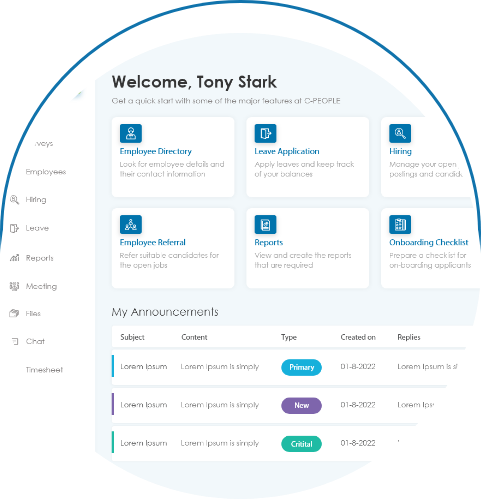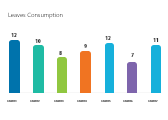 Asset Management
Seamlessly manage a database of assets, such as assets and business resources, equipment leased to clients, technical infrastructure and systems, and more.
Asset Control
Control the situation of assets, staying updated with the arrangement, displacement, functional relations, rules for updating over time, and managing the entire lifecycle.
Native Mechanisms
C-ASSET allows you to model the database, design workflow, set up reports and dashboards, develop connectors with external systems, georeference assets, and manage the software.
Configurable & Customisable
C-ASSET guarantees maximum flexibility, allowing you to define the best application for your requirements. You can set up your asset management system, decreasing the business impact.
Task Manager
Configure automatic, synchronous, and asynchronous operations executed in the background by a scheduler incorporated in the tool.
Email Management
C-ASSET uses emails to notify and communicate with the users as well as an external event to generate automatic operations.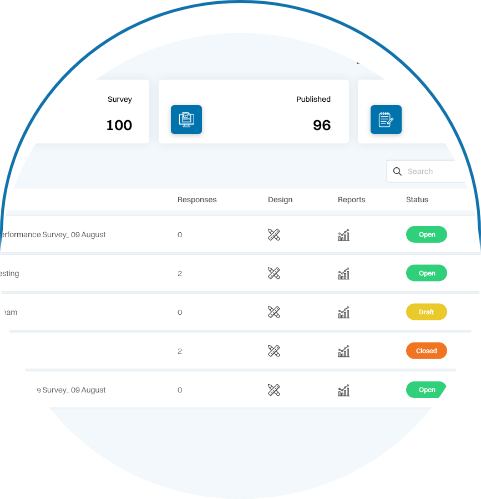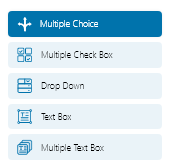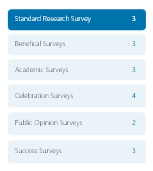 C-TIME
C-TIME is a project management platform that brings your team together to plan, track, and collaborate on any project. It also offers task management via Gantt charts. It makes project management a breeze as you no longer have to constantly ask for progress updates. The lists and reminders allow users to recall what they said they're going to do and helps hold them accountable to the team.
Project Planning
Track your entire project from start to finish with beautiful Gantt charts that make project planning a breeze. Provide tasks with all the details they need, including set statuses, priorities, budget, duration, estimate, time log, progress, and more.
Task Management
Link tasks with the essential kind of dependency and set lag or lead of tasks. Allow Auto scheduling to follow any variations.
Project Management
Add visualised milestones in your project to see and track whether it proceeds in the right direction based on the schedule. Create your project calendar from the start and revise it whenever needed.
Time Management
Outline the estimated duration for your tasks or set the expected time to get precise control over tasks and their budget. Create time log reports with the information such as users, tasks, dates, projects, time, and comments and export them.
Team Management
Add members to your team, specify roles and values for them along with calendars with exemptions and breaks.